Operations & Maintenance of High-Performance Buildings
A high-performance building "consistently delivers a highly productive environment without wasting resources" (ASHRAE Guideline 32: Sustainable High-Performance Operations and Maintenance). Operating and maintaining high-performance buildings often requires different actions than a typical commercial or institutional building. After defining what a high-performance building is, this course will provide practical insights about operations and maintenance practices for both typical and high-performance buildings. The course includes an interactive group project to reinforce concepts such as how to identify and define energy and maintenance management metrics, and how to make the business case for changes to an existing building and its systems.
ASHRAE Course Instructor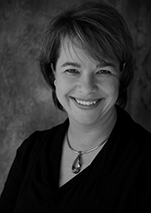 Laurie Gilmer, P.E., LEED®
 

AP
Biography
Laurie Gilmer is a Vice President at Facility Engineering Associates and leads FEA's facility asset management, building energy management, and sustainability services. Laurie has assisted facility managers in improving building systems operations, creating and implementing energy management plans, identifying energy-saving opportunities, and LEED certification for existing buildings. Her experience includes sustainability/LEED, systems analysis, energy audits, commissioning, building systems planning, and controls review. Laurie is a published author, and most recently co-author IFMA's second manual in the Sustainability "How-To-Guide" Series, EPA's ENERGY STAR Portfolio Manager. Laurie is an active member of IFMA's Sustainability Committee and leads the Measurement, Monitoring & Reporting sub-committee.
Program Purpose:
Arkansas Act 1494 (green.arkansas.gov/Documents/Act494.pdf) was established to promote the conservation of energy and natural resources in buildings owned by public agencies and institutions of higher education.
This training program is designed to provide building administrators and facility managers the latest technologies for energy efficiency and management.
Please take advantage of the seminar series to learn more about energy management of public/commercial buildings and do your part to reduce our use!!
Program Objectives
 ¨ To educate K12, 2yr and 4yr School Administrators and Facility Managers, State Agency Energy Managers, and Energy Managers for State Institutions on specific aspects of Energy Management for application in their facilities and entities.
¨ To provide hands-on training of software and hardware utilized to monitor, track, and reduce energy usage in public and commercial buildings.
Tickets
$50.00 Member Ticket
$60.00 Non-Member Ticket
Documents